pichou
posted an article: 24 Sep
Is Forex a Zero Sum Game?
Is Forex trading really a game in which there are only winners or losers?
The foreign currency market is commonly perceived as one where for every "winning" trade
there must be a corresponding "losing" trade.The prevailing view is that there will be a
winner and a loser to this "game". It is often conceived on the analogy of a bet one would
make with a friend on the outcome of a soccer game. If you were both to place a $10 bet on
the outcome of a soccer game there would be a $20 pot and at the end of the game the one who made the correct prediction about the outcome of the game would pocket all of the $20 and the other would walk away with nothing. In the strict definition of a zero sum game there is a winner and there is a loser.

THE REALITY OF THE FOREX MARKET

On the chart below we see what would certainly be a "winning" trade. If you had shorted the GBP at 1.6184 and had placed your take profit at 1.53, you would have made a whopping 884 pips on that trade.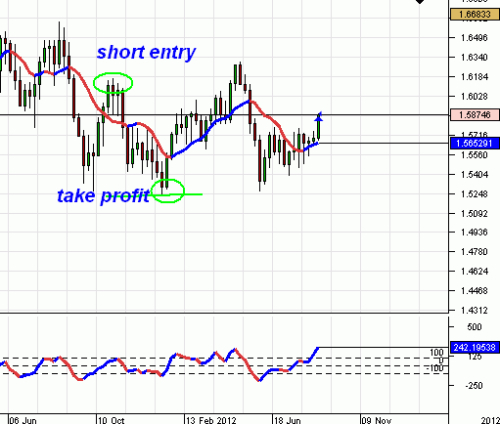 Now let's say another trader had entered long at the same exact rate of 1.6184. Undoubtedly the broker would have matched these 2 orders and collected the spread on them.

The real question here is was there a winner and a loser? When you exited the trade at 1.53 did the trader who went long necessarily lose? Let's have a closer look.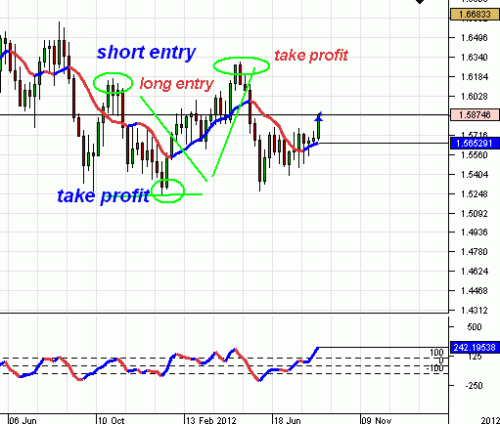 Now if the trader had exited the trade at the same time as you did at 1.53, then he would have lost (a lot). But if the trader had been a a patient trader with deep pockets willing to wait for the trend to reverse, then he too would have made a profit as well. The trader was in a losing position for a period of time but when the trend reversed he was also in a position where he made a profit albeit not as great a profit the one you made.

Thus we can see that both traders made money as did the broker. It was not a win or lose proposition. In forex one can be in a losing position for a while and sometimes even for a long while. I know of one trader who waited almost a year for his trade to become profitable, In forex there need not be a "winner" in order for there to be a "loser". The amount of money moving in and out of the forex market is huge and the movements of the market are anything but static. It is not a cut and dried proposition.

It is thus an error to refer to currency trading as a zero sum game.But make no mistake, at times you will win or lose but it will not necessarily be at someone"s expense or profit.
DO YOU WISH TO PLAY A ZERO SUM GAME?

Even in the stock market one can buy a stock at a given price and sell it at a higher price and then have someone buy it and sell it at an even higher price subsequently.That does not mean that you lost anything. In this instance you both made a profit. In the stock market the long and short positions are not equal in number. Furthermore a stock can depreciate to appreciate at a later date.

A true zero sum game would be the options market. If you purchase call options on a stock and it hits the anticipated price , you win. If it does not reach that price you lose and the option's seller wins.

There are instances where trading can be a zero sum game, but it is wrong in general to conceptionalize trading on the analogy of zero sun games. The amount of money moving in and out of the market is not finite. The market movements are such that a losing trade can quickly become a winning trade and vice versa. If one has enough patience and ultimately deep enough pockets, one can always make a profit. However, it is always best to plan trades carefully because as the saying goes the market can remain irrational much longer than you can remain solvent.